Click on the green or orange blobs to see what I've had to say on each subject.

Some papers are listed several times, under different categories.
If you prefer to see them all in one pile (and don't care about haikus), here's a link to Google scholar.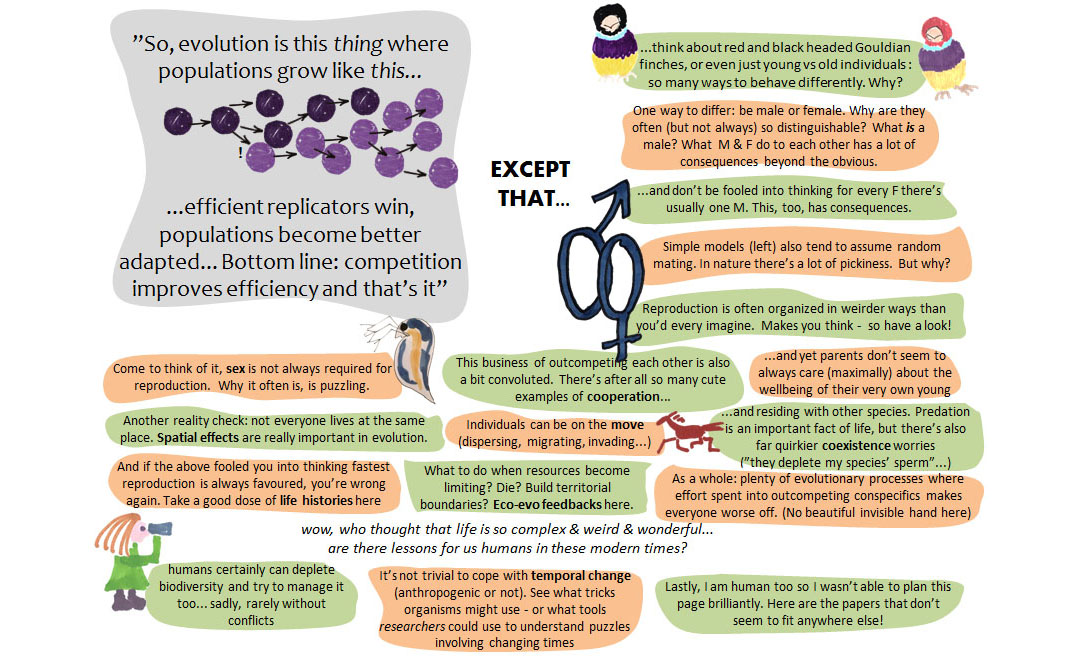 Credit: Thank you Kate Umbers for some of these drawings, feedback, and a lot of fun putting this thing together.